The Annual Fall Challenge begins, September 7th til 28th. Join us for this fun game where we work together to get your medicinal herbs ready for winter cold and flu season.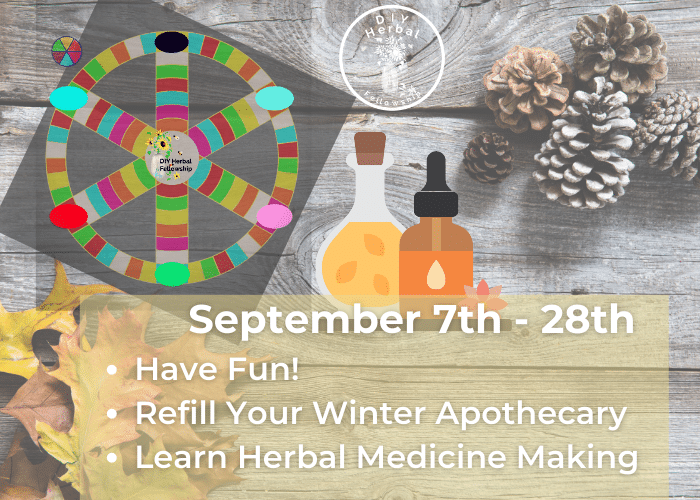 In this event you'll create 6 remedies:
Echinacea Tincture
Grape Leaf Tincture
Shelf Stable Elderberry Syrup
Fire Cider
Fermented Honey Cough Syrup
Rose Hip Immune Tea
You can harvest herbs from your own garden or purchase ingredients.
(Note: Herbs from your own garden will be more potent and effective than herbs from commerce. )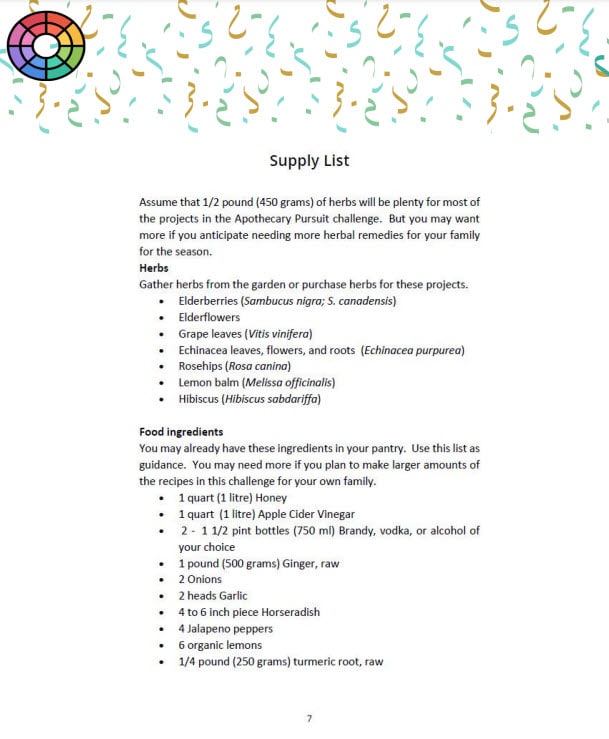 The Game Board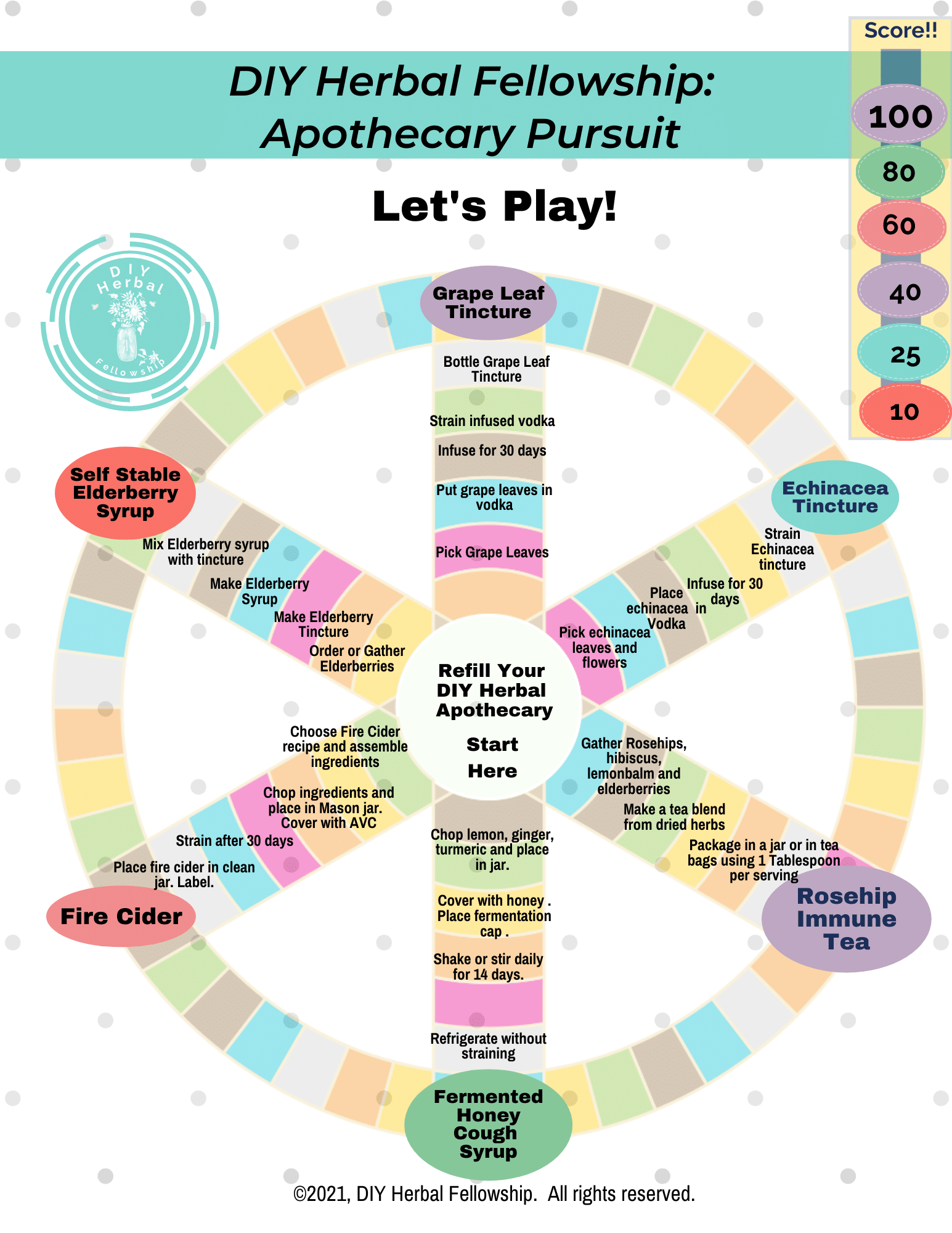 Download and print a copy of the Apothecary Pursuit game board here
Apothecary Pursuit Handbook
Everything you need to play this game, make the herbal medicine, and organize your time is here in the Apothecary Pursuit Handbook. Consider this handbook the cheat codes you need to level up faster and easier.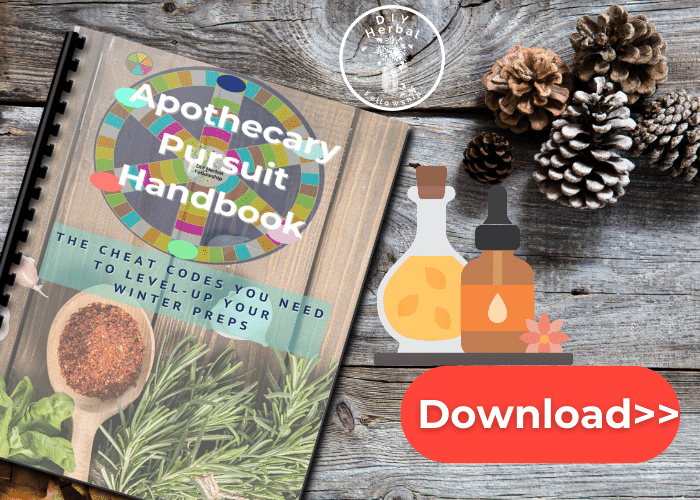 Key features:
Use the guide on pages 8 and 9 to manage your time. As with many herbal medicines, most of these recipes begin with an infusion. For the most effective medicine you'll want infuse these herbs and spices for a full 3 to 4 weeks, so get these recipe started in the first week of the Apothecary Pursuit Challenge, so you'll be able to complete your herbal remedies in time for the celebration on October 8th (10am Zoom).
You'll find the recipes on page 10 and following. Through out the recipes look for the key features of each herbal preparation, its herbal actions or benefits and how to use it. Use these as a quick reference to make using these remedies more intuitive when you are ready to use them in your own family.
You'll see several recipes for fire cider, pick the one you like best or modify these recipes based on the ingredients you have available.
How to earn points
The more remedies you make the more points you get. Your points will grow exponentially the more remedies you make. If you make just one remedy to add to your herbal apothecary you'll get 10 points. But if you make all 6 remedies you'll get 100 points.
As you complete each project share photos with your completed game board and remedies here in the Facebook group. If you aren't on Facebook you can email photos of your completed projects to Chris. OR share them on a photo sharing site and share the link in the comments to this post.
Points will also be awarded during the challenge for participating in the Zoom calls, sharing photos of your remedies, and other events and games held during the weeks of the challenge, like Apothecary Bingo.
What if I've already made elderberry syrup, fire cider, or another remedy this fall?
Awesome. Good job. Give yourself points for any remedies on our list that you've already completed this autumn. Share a photo of your finished projects in the Facebook group here.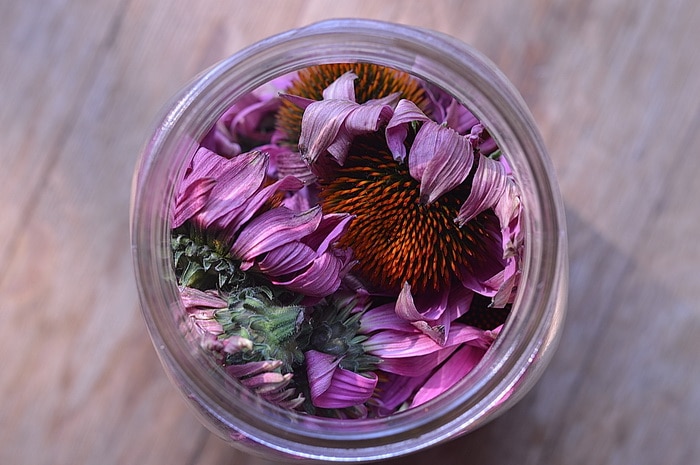 Did you say Zoom calls?
During the 5 weeks of the challenge join us on Fridays at 10am Pacific Time (1pm Eastern) for encouragement, help, and some fun and camaraderie. (Attendance isn't essential, but it will be fun)
Join Zoom Meeting
Join Zoom Meeting
https://us02web.zoom.us/j/85207104080?pwd=c0doN1BFWis2T2JJZXBWcVRmcUZKZz09
Meeting ID: 852 0710 4080
Passcode: 254547
Save the dates:
(All times are Pacific Daylight Time — UTC -7)
Sep 10, 2021 10:00 AM
Sep 17, 2021 9:00 AM  (Note the time change.  Chris is travelling)
Sep 24, 2021 10:00 AM
Oct 1, 2021 10:00 AM
Oct 8, 2021 10am Celebrate!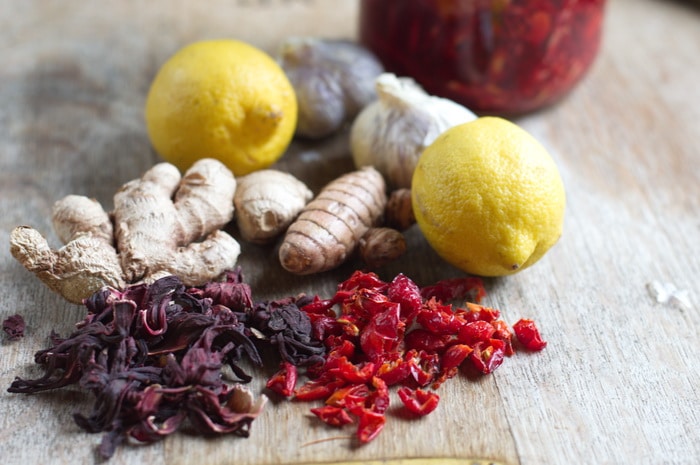 Get ready to level up by playing Apothecary Pursuit
Get your winter herbal remedies made
Learn how to use these safe and effective herbal remedies for seasonal colds and flu
Have fun
Connect with your fellow DIY Herbalists
Are you with me?