Enjoy a Free Preview of the DIY Herbal Fellowship till July 7th
Here are our 6 most popular masterclasses, as voted by our members.
For a limited time you can access the first module of each class. You can watch the class, listen to the audio and print out the handouts just like a member.
Click "enroll" on any of these classes to  see what learning about herbs inside the DIY Herbal Fellowship is like.
Feel free to come back to this page to enroll in another class.  Just use your "back" button or the button on the bottom of the page to get back here.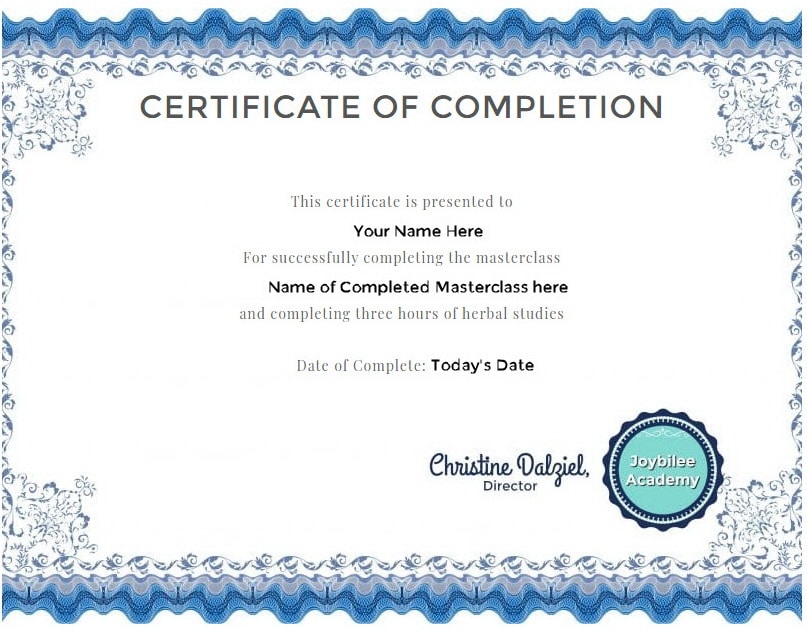 To access the rest of the masterclass and all the goodness inside the DIY Herbal Fellowship and to finish the class and earn your certificate, join the DIY Herbal Fellowship before midnight (Pacific time) on July 7th.

Once you complete the preview lesson, let me know in the comments which class you picked and what you liked about the class.
See you on the inside!
Choose from these 6 masterclasses!
Just tap the enroll button to view the first lesson of each of these popular classes.
Once you are inside the class, If you want to come back here just click the back button to get back to this page.
The DIY Herbal Fellowship is our affordable membership for women who are passionate about growing herbs, learning about herbs, and making food and medicine with herbs to support their health and increase their energy and stamina.  The DIY Herbal Fellowship is a unique program that makes learning about herbs and herbal medicine making accessible and affordable.
We use special teaching techniques inside the fellowship to help you not just increase in your knowledge but also to grow your confidence in using herbs and to develop an innate herbal intuition.  Tammy, noticed after a year in the DIY Herbal Fellowship that she just knew to use Calendula in an herb infused oil she was crafting.  How did she know to do that?
I'll let Tammy tell you in her own words.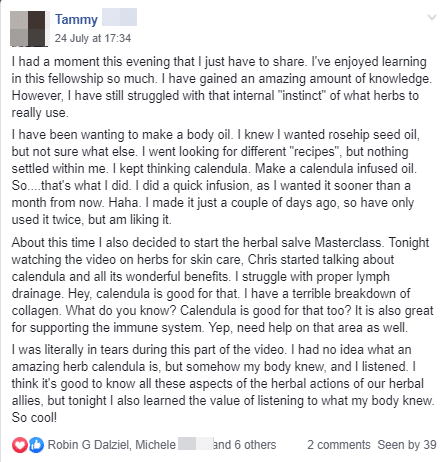 Come with me inside the DIY Herbal Fellowship so you can see what it's like:
If you already know you want to be a member of the DIY Herbal Fellowship click the Join Now button below.  It will take you directly to the page where you can join the DIY Herbal Fellowship.